Our commercial customers come to us looking for waste disposal services that can fit in with the way they run their business. This means being flexible, reliable and on point with price. We have a huge fleet of vehicles to service commercial customers daily and have a wide range of containers to aid in the process of commercial waste removal. Our staff work to the utmost level of professionalism and our recycling plant is the biggest and most capable in the south east.
We feel we stand out among waste removal companies because we offer a level of service that cannot be beaten on price. We understand that price isn't the only factor when dealing with commercial waste. But we work hard to pass on the absolute best prices to our commercial clients, as well as supplying the best, most eco-friendly commercial waste management services.
Commercial Waste Management and Recycling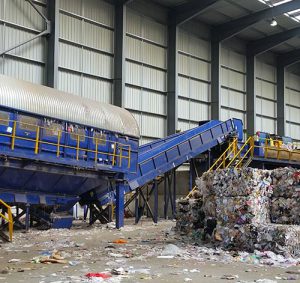 James Waste Management is committed to helping the environment recycling as much commercial waste as possible, and minimising the amount of waste that ends up in a landfill. Almost 99% of the waste we collect is recycled and our plant in Essex uses state of the art equipment to ensure as much waste is recycled as possible.