Skip Hire With James Waste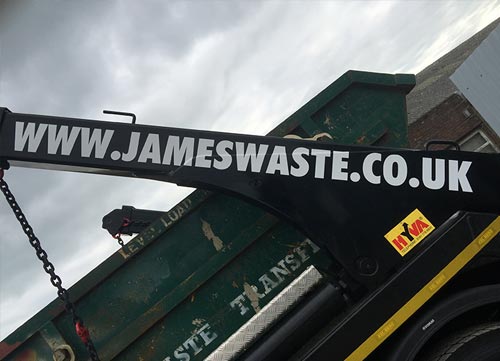 If you're living in one of the above areas and are looking for a skip hire service that makes a difference, why not get in touch today? Our friendly staff are always on hand to deliver our expert opinion and advice.
We like to think we do things a bit differently here at James Waste. We are proud to serve customers throughout Essex and make extra effort to reach people who are slightly further out.
Not only that but we're a skip hire company that wants to give a little something back to the environment. Here at James Waste, we make sure that 99% of our waste is recycled. We understand the importance of preserving our planet and we take extra care to ensure our waste is being disposed in the most eco-friendly way.
Our Skip Hire History
For over 30 years, James Waste has been serving people throughout the UK. We started out as a family-run business and we're proud to say that even after all these years, we're still a strong, family business.
Additionally, we're still the largest waste management company in Essex and try to ensure our services and waste removal methods are as eco-friendly and efficient as possible. As mentioned previously, we recycle of 99% of our waste on a daily basis and we're incredibly proud of the impact our company has had on the environment over our 30 year existence.
So, when it comes to skip hire, why go anywhere else?
Areas We Cover
Even though we cover the majority of Essex, we try to reach every customer that chooses our service. Here are some of the places we cover:
Skip Hire Warley

Skip Hire Great Warley

Skip Hire Navestock Side

Skip Hire Navestock

Skip Hire Watton's Green

Skip Hire Kelvedon Hatch
Ultimately, our aim here at James Waste is to ensure every customer we serve walks away happy and proud of their decision to choose us. We like to think our customers come to us not jsut for our competitive rates but because of our dedication to making the planet a safer and better place. We've always believed in looking after our own waste and disposing it in the most eco-friendly way possible and we hope you see our point!
At James Waste, we're about sustainability, both for the customer and the planet.
Call Today for Unique Skip Hire Service
So, why not get in touch with our team today? We'll be happy to answer any questions or concerns that you have.
Call 01702 542 385 to speak to one of our friendly staff.