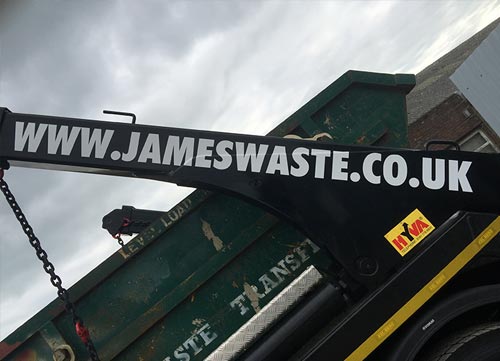 Here are some of our most popular areas for skip hire:
Skip Hire | Hornchurch | Gallows Corner | Noak Hill
So, if you find yourself looking for an efficient skip hire company in any of the above areas, why not get in touch?
Here at James Waste, we like to think we do things a bit differently; more specifically, a bit greener. Not only do we offer incredibly competitive rates but we also try to reach some of our customers that may be slightly beyond our service area. We really do try and reach every customer within the Essex area, so if you're looking for an eco-friendly and efficient skip hire service, you've found the right company!
Our Skip Hire History
Unlike other contemporary skip companies, James Waste has been serving the people of Essex and the UK for over 30 years. Starting as a family-run business, we've kept to our morals, in that we are still very much a family-run company and long may it continue!
Why We're Different
Not only are we the biggest waste management company in Essex but we try to ensure our services and waste removal tactics do not negatively impact the planet. Every bit of waste that ends up in our skips we recycle. That means over 99% of the waste we collect on a daily basis doesn't negatively impact our planet!
So, when it comes to skip hire, why go anywhere else?
Areas We Cover
Even though we cover the majority of Essex, we try to reach every customer that chooses our service. Here are some of the places we cover:
Skip Hire Hornchurch

Skip Hire Gallows Corner

Skip Hire Noak Hill
At James Waste, we're about sustainability, both for the customer and the planet.
Call Today for Unique Skip Hire Service
So, call us on 01702 542 385 today to see what we can do for you! Our friendly staff are always on hand to handle any questions or concerns that you may have. Get in touch today!