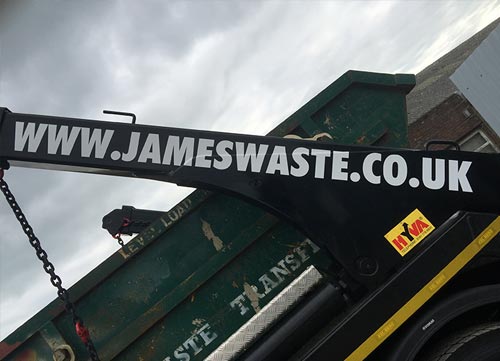 We have a wide range of skips available in different sizes to suit any project large or small.
We've carried out numerous jobs in Chelmsford and our company has history in the area going back for years. It's a great town and we are proud to serve it's residents and businesses with our cheap, reliable skip hire service.
Our Skip Hire Service in Chelmsford
At James Waste we pride ourselves on many things. Firstly we are proud of our customer service. We pay close attention to the needs of each and every customer we have. We deliver and collect our skips when we say we will, and keep our prices extremely competitive. Secondly we pride ourselves on our commitment to providing an environmentally friendly service. We have the largest open span waste management plant in the south east and recycle over 99% of the waste we collect.
Price is a huge factor when determining which company to choose when you need to hire a skip. That's why we keep our prices competitive with the lower end of the market. But price shouldn't be the only consideration when hiring a skip. You want to be sure that the company you are hiring are committed and reliable, and also know that the waste they collect won't end up in a land-fill site.
James Waste Management have a full transfer station and waste carriers' permit, and we possess WAMITAB certificates that are essential for waste management. We recycle over 99% of the waste we collect and are committed to a sustainable and clean future.
We offer much more than basic skip hire, as we are the leading waste management company in the UK. We offer commercial waste services as well as business waste management, and we have waste management plans available to all sizes of business.
If you are looking for a skip, and are in the Chelmsford area, then James Waste Management should be your number one choice. Call us today to discuss your requirement.