Skip Hire Canvey Island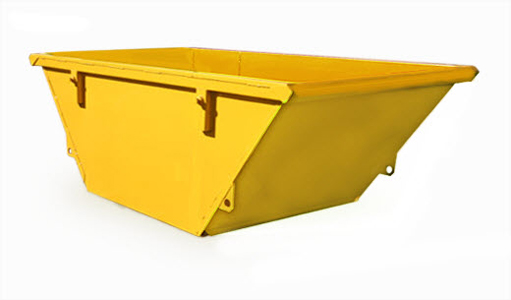 We have been serving our customers throughout the Canvey Island area for years and we provide an efficient, professional and unbeatable service. No matter what size project or skip you require, James Waste Management can help.
At James Waste Management, we pride ourselves in our excellent customer service and values. So, you can rest assured that all our skips will be delivered in good time and exactly as specified by you. Our approach to environmentally friendly issues and the ecology of our planet drives us to serve our customers and the environment to the best of our ability. It's because of this that we have the south east's largest open spaced plant where we recycle over 99% of all the waste we collect.
Our Skip Hire Service
Here at James Waste, our skip hire service is second to none, which is why we consider ourselves the leading waste management company in Canvey Island. We have a wide range of skips to suit any kind of commercial or residential project and we offer excellent prices. In fact, our skips are some of the cheapest you'll find and the service we offer makes our skip hire service in Canvey Island the best possible chance for our customers.
Canvey Island's History
Canvey Island is based in the Thames Estuary. It is quite a small area, with only around 40,000 people and it is separated from the mainland of south Essex by a network of creeks. Lying only just above sea level it is prone to flooding at exceptional tides but, nevertheless, it has been inhabited since the Roman invasion of Britain.
Canvey Island was mainly agricultural until the 20th century when it became the fastest growing seaside resort in Britain between 1911 and 1951. During 1953, the North Sea flood devastated the island and killed 58 islanders which lead to the temporary evacuation of the island's 12,000 residents. As a result, Canvey Island is now protected by modern sea defences comprising 2 miles of concrete sea walls.
Things to do in Canvey Island
Canvey Island offers up a myriad of things to do for visitors and residents alike. Home to stunning seafronts, Canvey Island is a great escape for those who want to enjoy peaceful views and wonderful landscapes. If you enjoy walking, then why not take a long walk through West Canvey Island marshes and see what you can find. It's hard to get bored on Canvey Island with such a variety of things to do and activities to partake in.
Canvey Island has an abundance of shops and stores for any budding retailer. There are also a range of outlets, leisurely shops, shoe shops, bike stores and privately-owned boutiques that sell distinctive items and souvenirs.
You can also enjoy the wonderful selection of restaurants with some enjoyable fine dining and some of the most spectacular views and settings overlooking the sea. If you enjoy seafood, Canvey Island is the place for you. Seafood is caught fresh and served straight to your plate. Some people would argue that Canvey Island does the best fish and chips around and we would definitely have to agree! So, get visiting Canvey Island because it will have you spoilt for choice.
Call Us Today
Here at James Waste Management, we always enjoy serving our customers in Canvey Island and are proud to offer our services there. If you need a skip hire company in or around Canvey Island, then contact James Waste Management today and we will be happy to provide a skip hire service that suits your specifications and individual needs. Call us today!