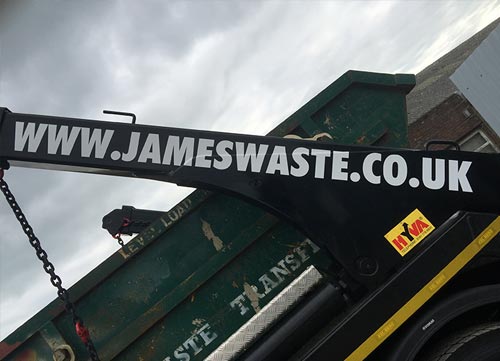 James Waste  has been running a reliable and friendly skip hire service for over 30 years. Not only do we offer first-class skip hire service in Benfleet but we're also keen on making the world a little greener. That's why all our skip hire services in Benfleet are carried out with an eco-friendly mindset, disposing of waste in the most environmentally friendly way possible.
We are incredibly proud of our client satisfaction reports and are continuously working to ensure that every one of our customers receives the same level of dedication and enthusiasm as the last.
First-Class Skip Hire Service in Benfleet
Benfleet is an area of Essex comprised of two main parts, North Benfleet and South Benfleet. We have hired a lot of skips to both residents and businesses based in Benfleet and are proud to be a part of the area.
Benfleet isn't the largest area in Essex that we serve, but we consider it fundamental to our values of being a local family run business in Essex. Whether your project is large or small we are always happy to help.
Forming Local Partnerships has Aided us in our Bid to Save the Planet
Creating healthy relationships is what we do best. Whether its with our clients, work colleagues or local authorities, we ensure to put across the message that we are here to help and serve any way we can.
Becoming a part of the Essex County Council and the Environment Agency means we really do care about how we dispose of our waste. We aim to encourage the people of Benfleet to dispose of their waste in an eco-friendly way by opting for our services.
What kind of waste management company would we be if we didn't do our part to benefit the planet?!
If you have any questions, queries or concerns, our dedicated and friendly staff are here to answer your needs. Don't hesitate to call today for a quote or information regarding our services.