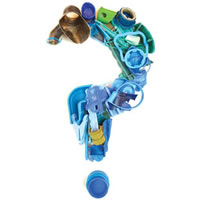 There are a variety of factors you might not have considered. In order to avoid a potential fine, it's important to familiarise yourself with skip hire regulations. There are also things you can do to ensure you aren't paying more than you have to:
Bear in mind our skip hire is for up to 2 weeks
Choose the right size skip
Take a look at our skip size guide to determine which size skip you need. Getting it right the first time could save you a lot of money
Where are you placing the skip?
Serious thought needs to be put into where you actually plan to have the skip. If you'd like to place it on a public road, footpath or grassy verge you'll likely need a permit. Some councils will allow us to organise the permit on your behalf but others will require you to get in touch with them personally. If you're having the skip placed on private land, you won't need a permit.
What shouldn't you put in the skip?
You can't just throw any old waste into the skip. There are some pretty strict rules you need to follow. It's important that you don't place any of the following items in your skip:
Televisions / Fridge/freezer
Tyres
Fluorescent tubes
Gas bottles
Medical / clinical waste
Light bulbs
Asbestos
Liquids
When hiring our 12 cubic yard skip you also won't be permitted to put soil waste into it. If you're confused or need help on what you can and can't include in the skip, call our friendly team today